PETER EDLER
---
This is me, Peter Edler - discovering the tiny camera eye in my new MacBook.
A lot of people call me Pete. I've been around for a while - 72 years -
done a lot of things, mostly writing and painting.
Take a look at what I'm doing on these pages. Most of what I know I learned in Berlin
(where I was born) and in Montreal, San Francisco, New York, Stockholm.
I went through the American Experience before it turned toxic.
I dreamt the American Dream
before it plummeted into a nightmare. My paintings are meant
to promote peace - make you think a little.
That's why I like to paint big - it takes time and makes me think.
I believe we're all on the same road, heading in the same direction
- no use pushing and shoving, much less killing each other.
Easy does it every time. Well, let's say most of the time. Have a nice day.

---
Peter Edler
Dear Friends, you're cordially invited to my Salon Poete poetry reading, Saturday 1 December, starting 2pm. There'll be good poetry, friendly poets, music, food and drink - a couple, three hours of fun in the afternoon - in defiance of the still-gathering darkness ... emphatically looking forward to seeing you there - Värtavägen 21 3tr port code 5231 Best, Pete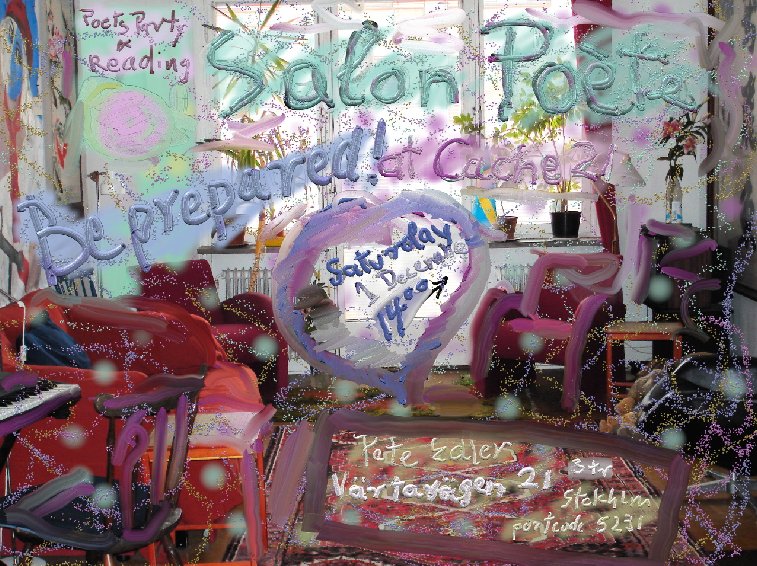 ---
... the fly returns - for details check my blog at http://www.unclesamscabin.us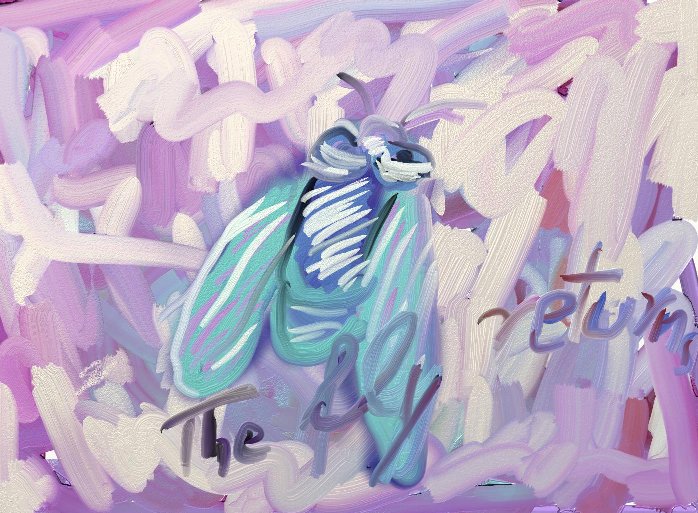 ---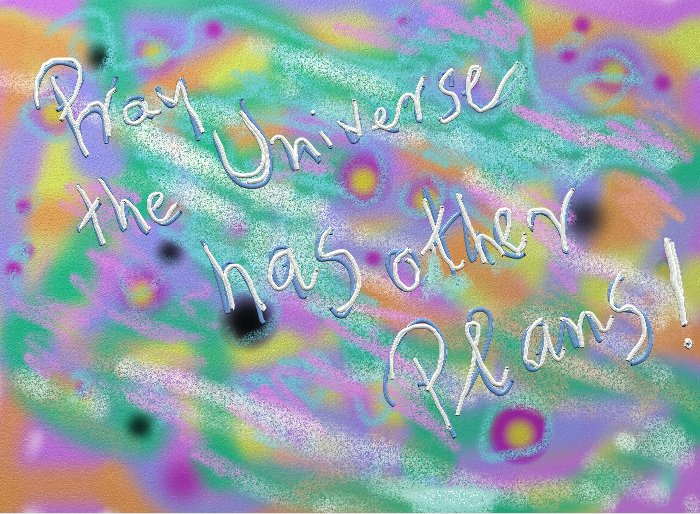 courtesy Pete Edler 2007
---
DIPTYCH "FOCK" BY PETE EDLER JULY 2007

thanks pete!
---