Date: Thu, 22 Oct 2009 14:35:53 -0700


today (thursday, oct 22) I'm guest on kxlu
to do spiel at four pm, california time:

http://kxlu.com - you can listen online

(this is re-schedule from monday's screw-up)


it's on phone though cuz of weakness and...

tonight's a gig too - even w/me still fighting
the sickness that tried to get me yesterday,
I'm still charging hard (kind of):


hellride

a cranking raunch coltrane take
on a stooges point of view!

TONIGHT!
thursday, october 22 at 11 pm
at air conditioned
http://www.airconditionedbar.com/locations_venice.html
625 lincoln bl.
venice, ca
(310) 230-5343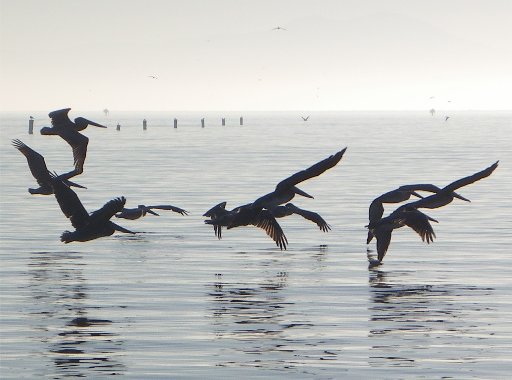 ---

Date: Sat, 24 Oct 2009 14:20:52 -0700



ok, I took lou-man and his wife both on a b-day paddle
in my pedro town yesterday cuz she turned forty and...

the night before I endured that blowout in venice even
though I soaked all the levi and flannel on me so...

this sick-threat is still at the hatch but I got it at bay
enough for this gig TONIGHT and stab city (they're opening)
are an incredible band so I'm more than lit to get it hit...








mike watt + the secondmen

TONIGHT
saturday, october 24 at 10 pm
at alex's bar
http://www.alexsbar.com
2913 e. anaheim st.
long beach, ca
(562) 434-8292

(I'm careful - I play w/my coat on, see the fan-wind blow it?!)

the oct 23, 2009 edition of the watt
from pedro show up now w/guest peak at:

http://twfps.com

(oh, she needs to rent a so cal area garage
for a month for storage - can anyone help?)


---

Date: Mon, 26 Oct 2009 10:59:11 -0700

eye to eye w/peregrine in my town!


hayabusa in pedro







"It can reach speeds over 320 km/h (200 mph) in a dive, making it the 
fastest animal in the world. As is common with bird-eating raptors, the 
female is much bigger than the male..."

http://en.wikipedia.org/wiki/Peregrine_Falcon


---

Date: Mon, 26 Oct 2009 16:38:15 -0700

ever heard of this???
On Mon, 26 Oct 2009 15:59:32 -0700, ljiljana mazich  
wrote:
>  
>  Ever heard of this???
>  
>  In 1919 when the flu killed 40 million people
>  there was this Doctor that visited the many
>  farmers to see if he could help them combat
>  the flu. Many of the farmers and their family
>  had contracted it and many died.
>  
>  The doctor came upon this one farmer and to
>  his surprise, everyone was very healthy. When
>  the doctor asked what the farmer was doing
>  that was different the wife replied that she
>  had placed an unpeeled onion in a dish in the
>  rooms of the home, (probably only two rooms
>  back then). The doctor couldn't believe it
>  and asked if he could have one of the onions
>  and place it under the microscope. She gave
>  him one and when he did this, he did find the
>  flu virus in the onion. It obviously absorbed
>  the bacteria, therefore, keeping the family
>  healthy.
>  
>  Now, I heard this story from my hairdresser
>  in AZ . She said that several years ago many
>  of her employees were coming down with the
>  flu and so were many of her customers. The
>  next year she placed several bowls with
>  onions around in her shop. To her surprise,
>  none of her staff got sick. It must work..
>  (And no, she is not in the onion business.)
>  
>  The moral of the story is, buy some onions
>  and place them in bowls around your home. If
>  you work at a desk, place one or two in your
>  office or under your desk or even on top
>  somewhere. Try it and see what happens. We
>  did it last year and we never got the flu.
>  
>  If this helps you and your loved ones from
>  getting sick, all the better. If you do get
>  the flu, it just might be a mild case..
>  
>  Whatever, what have you to lose? Just a few
>  bucks on onions!!!!!!!!!!!!!!
>  
>  Now there is a P. S. to this for I sent it to
>  a friend in Oregon who regularly contributes
>  material to me on health issues. She replied
>  with this most interesting experience about
>  onions:
>  
>  Weldon, thanks for the reminder. I don't know
>  about the farmers story...but, I do know that
>  I contracted pneumonia and needless to say I
>  was very ill...I came across an article that
>  said to cut both ends off an onion put one
>  end on a fork and then place the forked end
>  into an empty jar...placing the jar next to
>  the sick patient at night. It said the onion
>  would be black in the morning from the
>  germs...sure enough it happened just like
>  that...the onion was a mess and I began to
>  feel better.
>  
>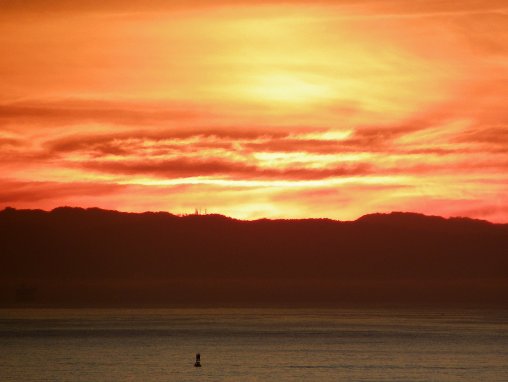 ---

Date: Tue, 27 Oct 2009 04:34:20 -0700


folks,

	people have been tripping on this, about onions and sickness...

	how many times have I been sent?

	http://www.snopes.com/medical/disease/onion.asp

	look, ljil is the wife of my of my secondmen male organ man pete so of 
course I would hear her out about these kind of matters - ain't no big 
thing.

	it wasn't supposed to be definitive, you know?

	just a trip, like a falcon giving you the eye - what does that exactly 
mean?

	exactly.




								on bass. watt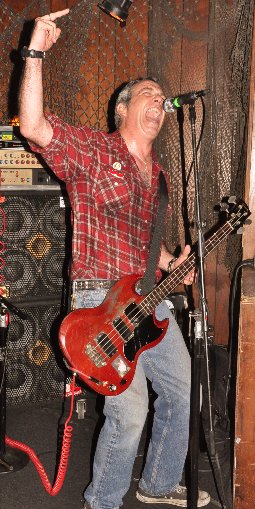 ---

Date: Tue, 27 Oct 2009 05:54:02 -0700


On Mon, 26 Oct 2009 22:27:00 -0400, CVEditions wrote:
> Yes, coincidentally, I did that yesterday before I read this. The 
> onion had been cut and I instinctively left it opened in a dish. I 
> had left half on a chopping board and saw that it had astringent 
> qualities on the board left a pattern in the wood. It had been cut so 
> that he center looked like a tear-shape amulet with a thin skin right 
> in the middle of its archetypal pattern, and  I thought at the time 
> it could act as both strainer and astringent. As an empiricist all my 
> live, I think it would be better to cut the onion, not through the 
> center as we for a hamburger, but at its axis, giving the center the 
> desired archetypal beautiful shape; however, without further 
> experiments I don't know if the whole onion would gather more 
> efficiently than if sliced this way. I would also recommend the book, 
> "The Great Influenza" by John M. Barry as great history of the times 
> before the medical field in the U.S. as we know it. As a graduate of 
> Johns Hopkins, this was an eye opener for me. Also, I was shocked to 
> learn that ground zero was a farm near where I was born in Kansas. 
> Two farm boys raised their own pigs and chickens and later went to 
> the largest army base at the time in Kansas to enlist in WW1. From 
> that it swept across the U.S. and then the world and onto the 
> battlefield where so many Germans died, some credit the flu as 
> helping win that war. We also had an ignorant president who wouldn't 
> listen to the handful of doctors that had no power. Politics played a 
> big part and politicians like those in South Philadelphia wouldn't 
> take precautions and left only a few people on the street to cart off 
> the dead. The most interesting hypothesis to me was that the virus 
> may have spread so fast in the young and healthy because their blood 
> cells were tricked into helping the virus, thus maximizing its 
> destruction. Charles Plymell
>
>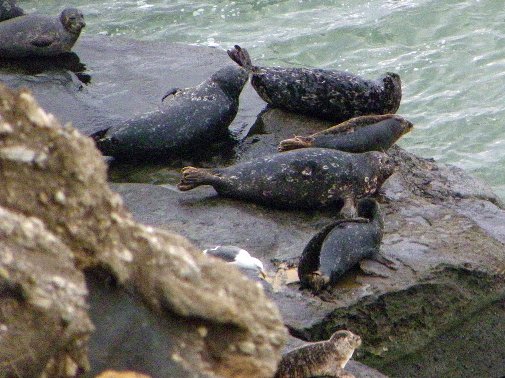 ---

Date: Tue, 27 Oct 2009 06:03:43 -0700

wait a minute... WAY BIGGER news
http://www.thaivisa.com/forum/Crackdown-Criminal-Ladyboys-t309668.html



---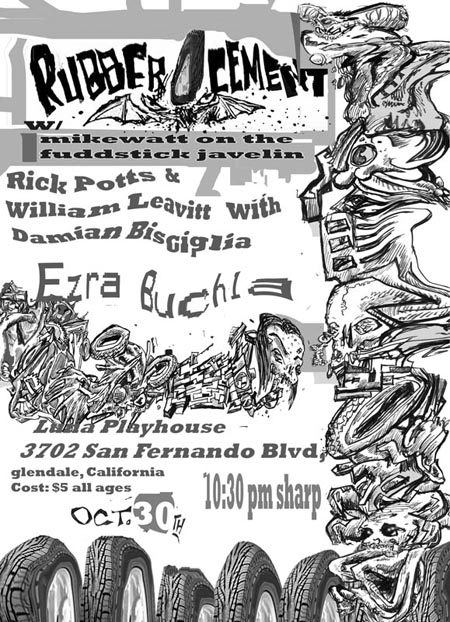 Date: Fri, 30 Oct 2009 15:02:12 -0700

working bass for rubber o cement tonight w/bass grux built for me


mike watt works unique
bass built by grux for

rubber o cement

TONIGHT
friday, october 30 at 10:30 pm
at the luna playhouse
http://lunaplayhouse.org
3706 san fernando bl.
glendale, ca
(818) 500-7200
all ages!

http://www.myspace.com/rubber0cement

http://www.youtube.com/results?search_query=rubber+o+cement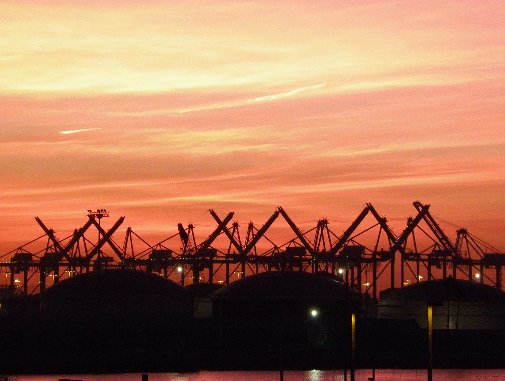 ---

Date: Sat, 31 Oct 2009 12:48:42 -0700

orange county halloween for watt!

and no pumpkin head this time for me but have other "face" to show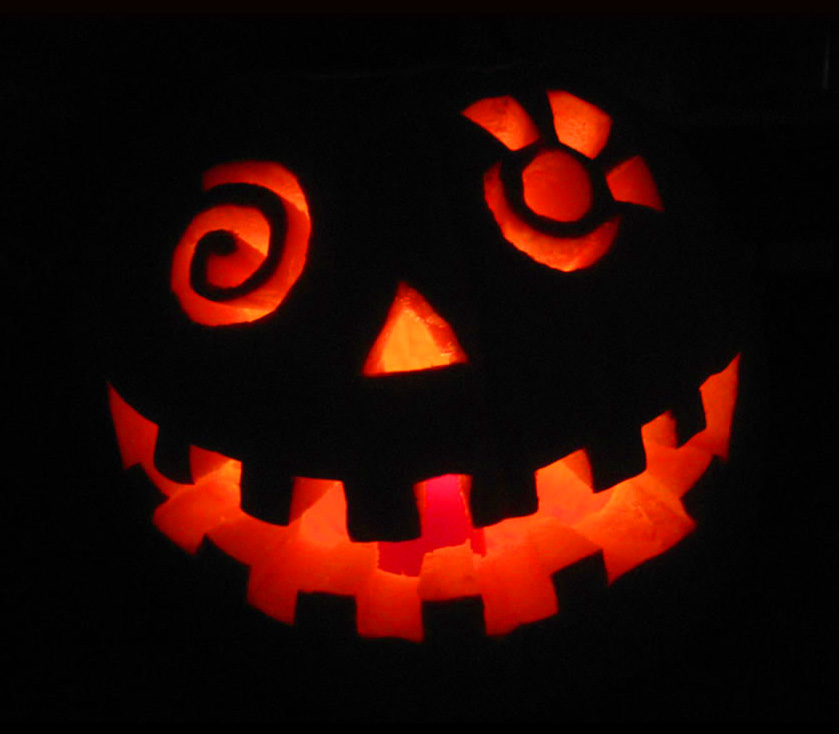 mike watt + the secondmen

	TONIGHT!
	saturday, october 31 at midnight
	at the doll hut
	http://www.myspace.com/dollhutbandbooking
	107 s. adams st.
	anaheim, ca
	(714) 533-1286

	maybe green face... and chest?

	HAPPY HALLOWEEN - the only time we admit we wear costumes!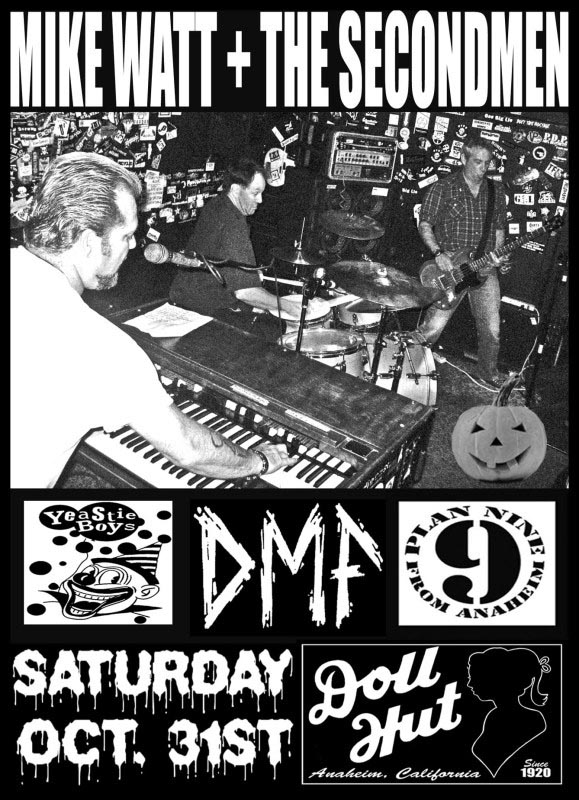 picture from last night in glendale: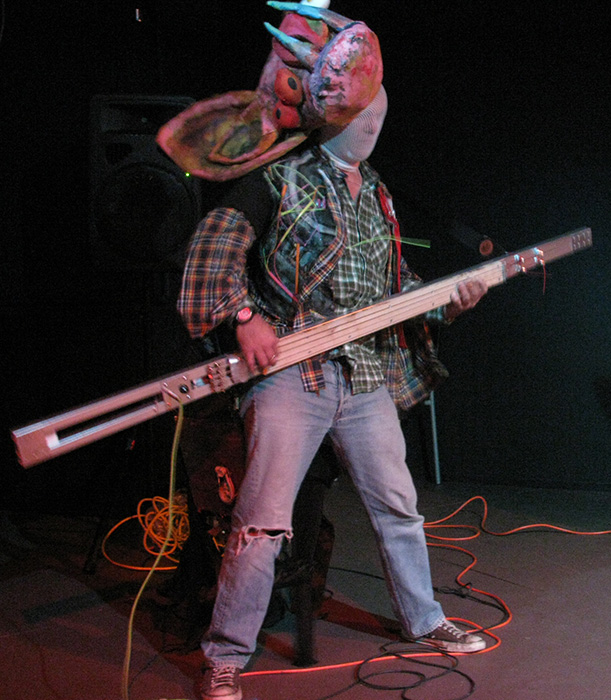 ---

Date: Mon, 2 Nov 2009 12:36:01 -0800



mike watt + the secondmen

TONIGHT!
monday, november 2 at 8 pm
at the echo
http://www.attheecho.com
1822 sunset bl.
echo park, ca
(323) 661-7930
opening for shonen knife!


the oct 31, 2009 edition of the watt from
pedro show w/on-air guest skipper jeff
up now at:

http://twfps.com

(+ feb 27, 2001 ron asheton interview,
 thank you john griffin!)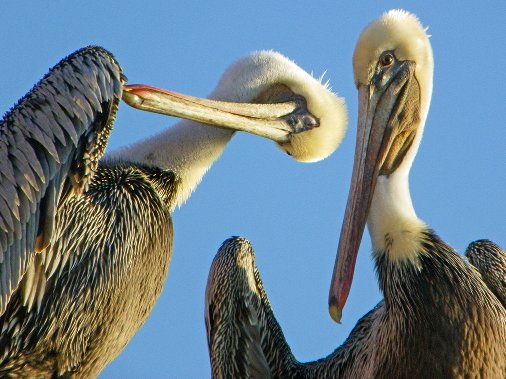 ---

Date: Tue, 3 Nov 2009 07:19:17 -0800

folks,

	soon I fly to sao paolo in to do most
important gig, will try focus my hardest

	http://tinyurl.com/yed4jcl	

	hard to find words so I save focus for
the music for this, for me doing good bass...

	a little nervous for me. these are great
cats letting me work w/them.


					watt, bass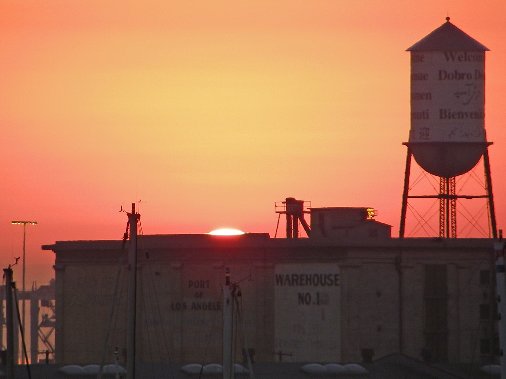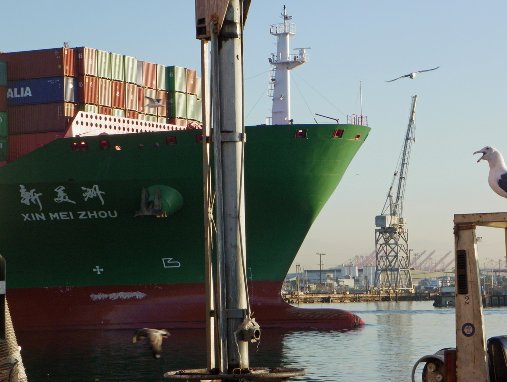 ganbaru!

	
	I'm supposed to be back to my pedro town
late sunday night then have been asked to try and
be judge later in week:

>  
>  New York Night Train Soul Clap and Dance-Off
>  returns to LA!
>  
>  All night dancing to the exquisite soul 45
>  magic of DJs
>  
>  Plus a MIDNIGHT DANCE COMPETITION for a $100
>  GRAND PRIZE
>  
>  Featuring MC Ian Svenonius, DJ Jonathan
>  Toubin and an interesting cast of judges
>  
>  THURSDAY, NOVEMBER 12
>  
>  SPACELAND, 9pm - 2am, 21+, $5
>  http://www.clubspaceland.com
>  1717 Silverlake Blvd.
>  Silver Lake, CA
>  (323) 661-4380
>  
>  http://www.newyorknighttrain.com
>  

	I have never been dance judge before, never.


---

Date: Tue, 10 Nov 2009 10:42:29 -0800

righteous chinese artist

Liu Bolin ~ The Invisible Man 

This guy paints himself, no kidding. 

He uses no trick photography; he just paints himself.  

the picture w/ the tractor is a mind blow

Here's a hint:  look by the front tire.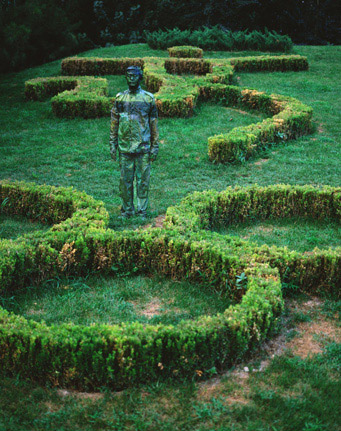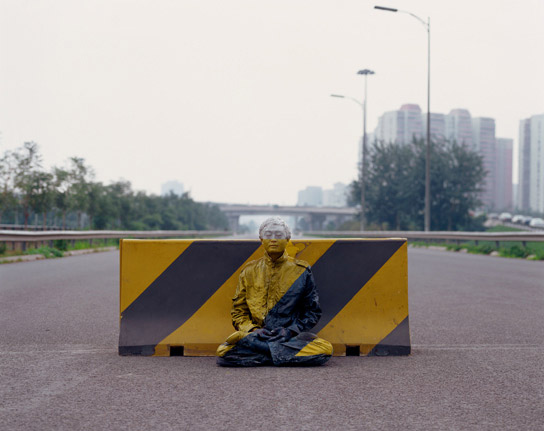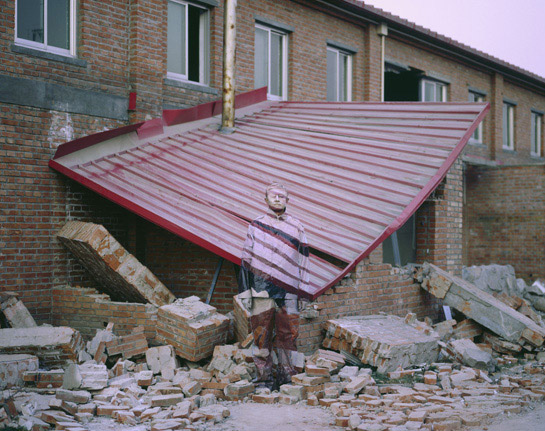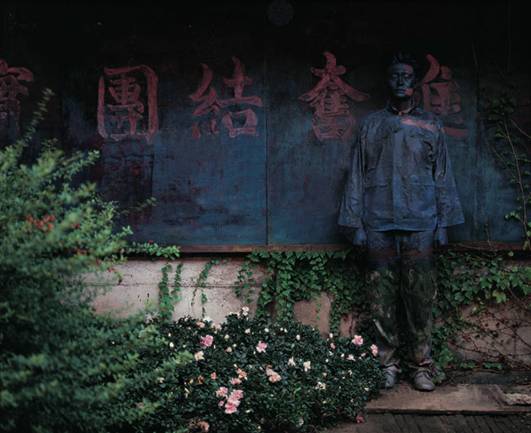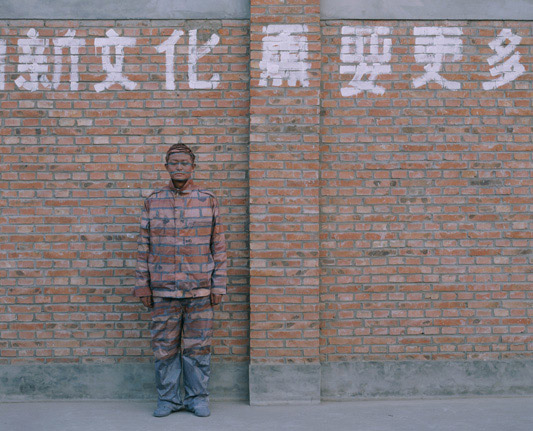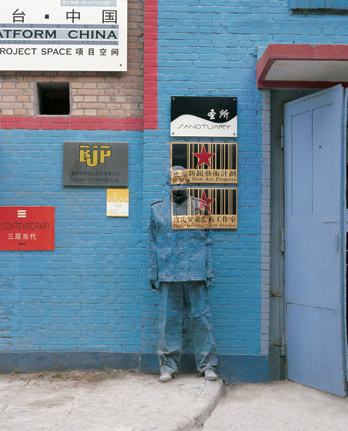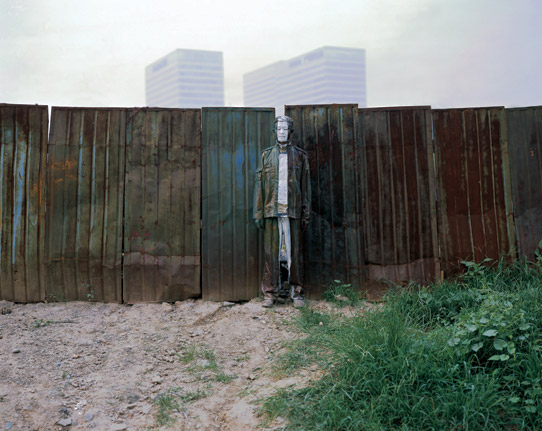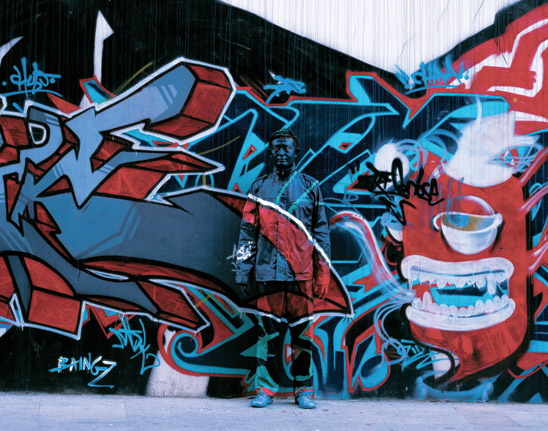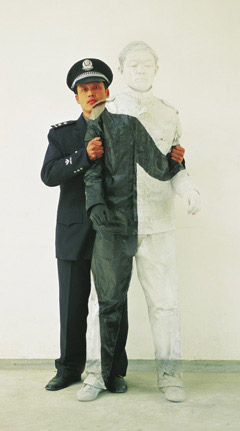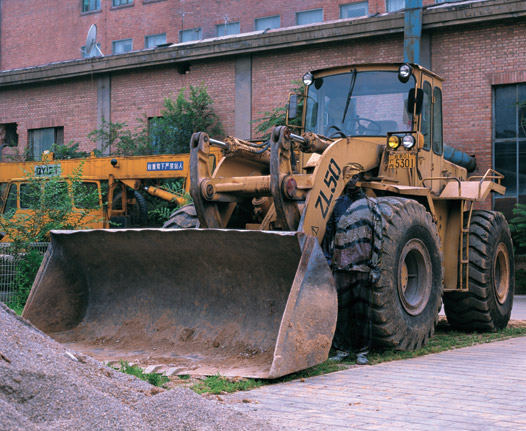 liu bolin ~ the invisible man 

http://www.artinfo.com/galleryguide/24469/11042/214473/eli-klein-fine-art-new-york/artist/liu-bolin/

the picture w/the tractor is a mind blow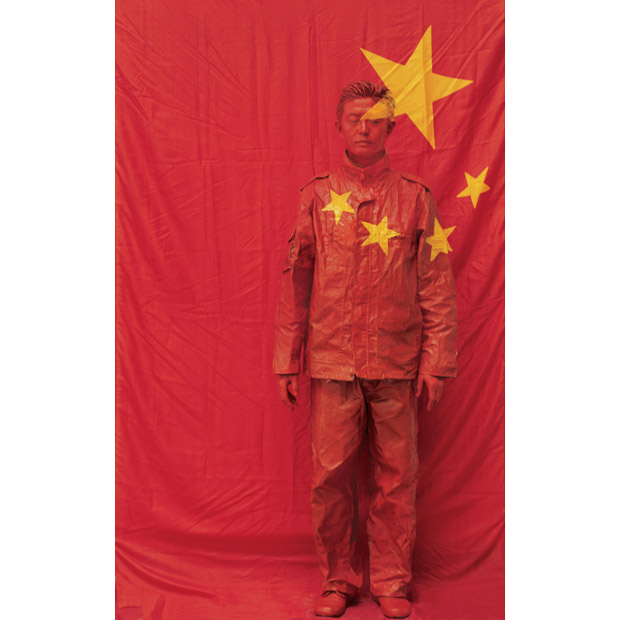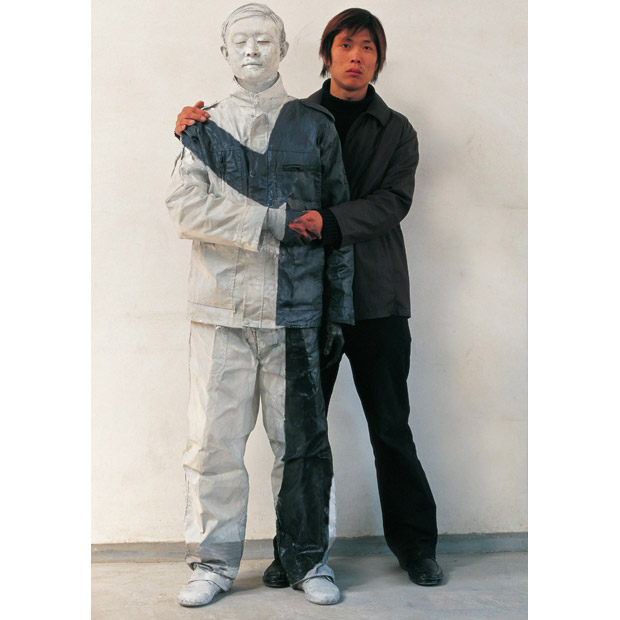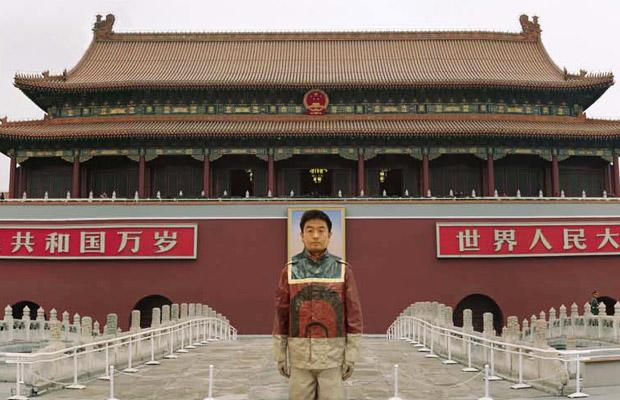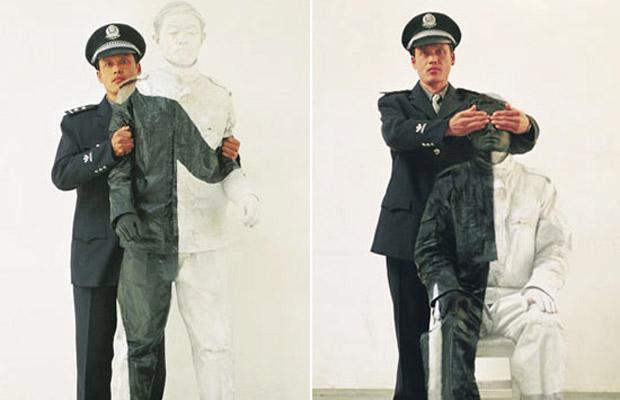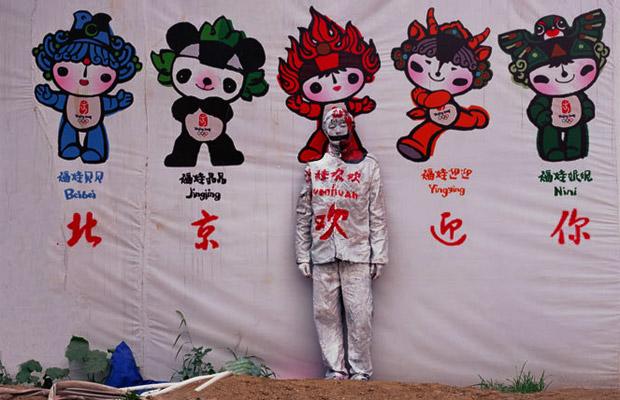 ---

Date: Wed, 11 Nov 2009 10:03:26 -0800

sonkei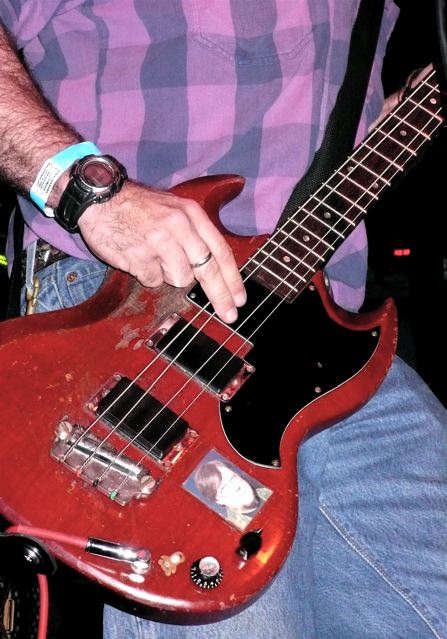 ---

Date: Thu, 12 Nov 2009 13:33:27 -0800

james williamson spiel



folks,

	many thanks to james williamson ("raw power" guitar) for doing 
interview while chowing in sao paulo last saturday for the november 11, 
2009 watt from pedro show. you can find it now here:

	http://twfps.com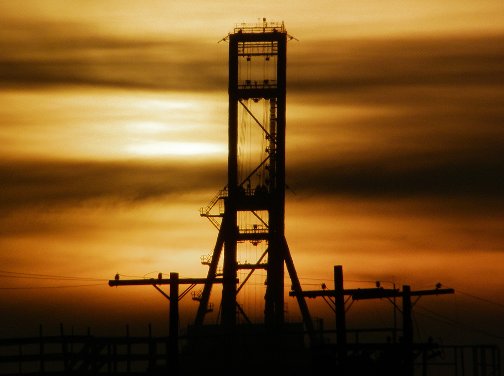 ---

Date: Thu, 12 Nov 2009 15:47:54 -0800

tonight I am dance judge!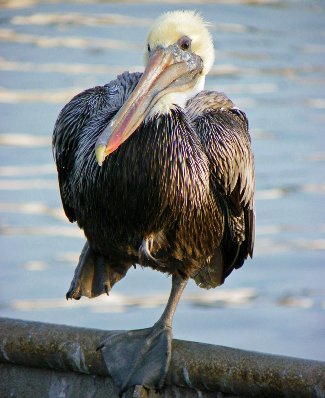 ---

Date: Fri, 13 Nov 2009 07:28:52 -0800

people,

I hate fucking new shoes but...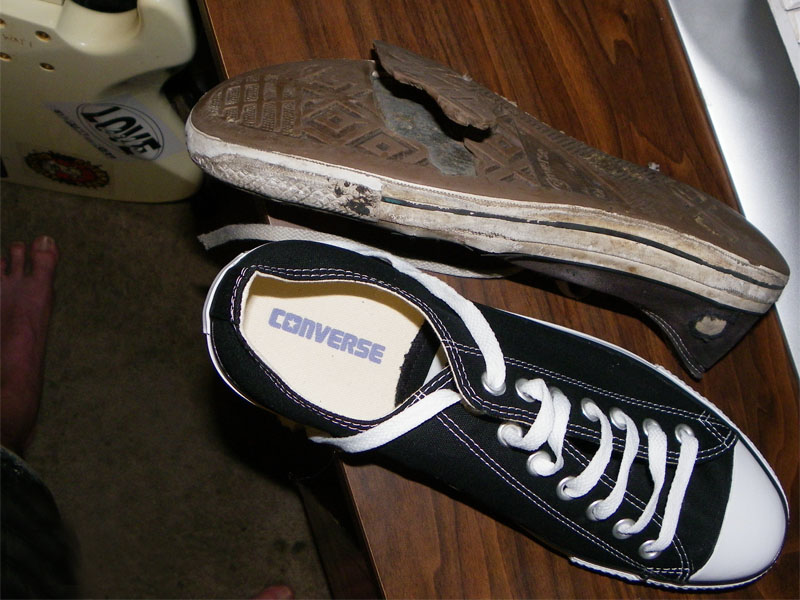 first gig w/these kutsus... we play early...

mike watt + the secondmen

tomorrow...
saturday, november 14 at 9 pm
at di piazza's
http://dipiazzas.com
5205 e. pacific coast highway
long beach, ca
(562) 498-2461


http://hootpage.com





(happy friday the thirteenth!)


---

Date: Tue, 17 Nov 2009 05:46:03 -0800

tiny hachidori in my pedro town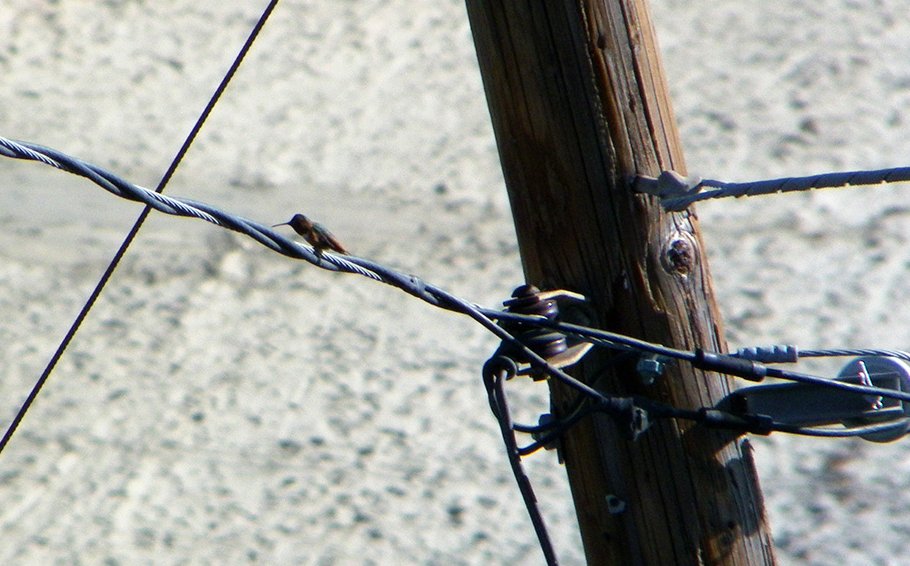 ---


Date: Sat, 21 Nov 2009 09:15:34 -0800

friends,

soon I have great adventure. I fly to italy this afternoon, I'm there 
'till december five.

I am part of brand new trio:

il sogno del marinaio





stefano pilia: guitar
andrea belfi: drums
mike watt: bass

http://www.myspace.com/ilsognodelmarinaio

we will do six gigs and record album. now my ma's people were from 
italy (dolomiti! sicilia!) so it is righteous honor to be part of first 
italian album for me. I've dreamed of this before and so BIG respect to 
stefano and andera for making it happen. "il sogno del marinaio" is 
"the sailor's dream" in italiano.

the gigs:

friday, november 27
at the collateral festival
http://www.myspace.com/festivalcollateral
cesena, italy

saturday, november 28
at init.
http://www.initroma.com
roma, italy

sunday, november 29
at locomotiv
http://www.locomotivclub.it
bologna, italy

wednesday, december 2
at the united club
http://www.myspace.com/unitedclub
torino, italy

thursday, december 3
at exfila
http://www.exfila.it
firenza, italy

friday, december 4
at unwound
http://www.unwound.it
padova, italy

for me there will also be much good chow to shovel! great.

I write diary. check the hoot page (http://hootpage.com).


on bass, watt



p.s. I will do radio show too - right now there's nov 18 edition 
w/guest lara meyerratken (and brother matt's back!) up at 
http://twfps.com



---

Date: Thu, 26 Nov 2009 20:09:41 +0100

riconoscenti


friends,

watt w/happy thanksgiving in bologna, w/fratello andrea and fratello 
stefano: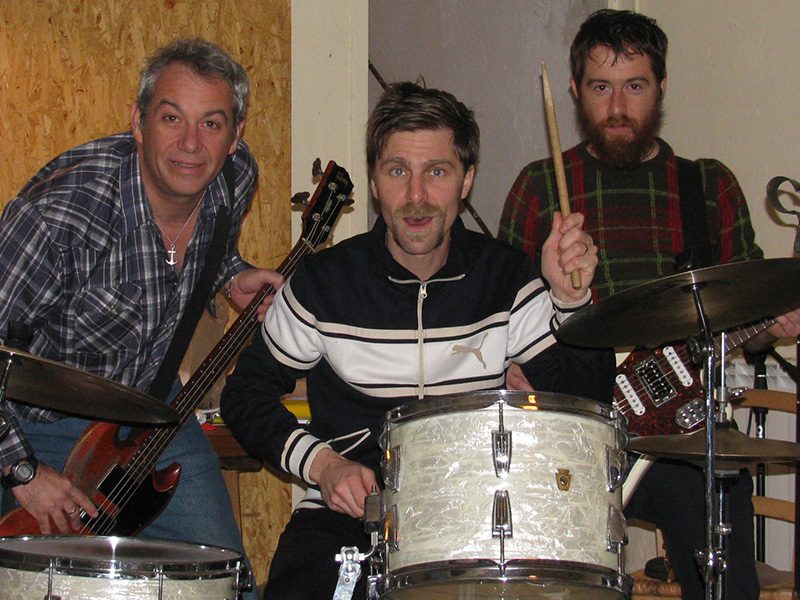 ---

Date: Wed, 2 Dec 2009 15:17:20 +0100

e fatta!

friends,

we just built our il sogno del marinaio first album here in varese, 
italy!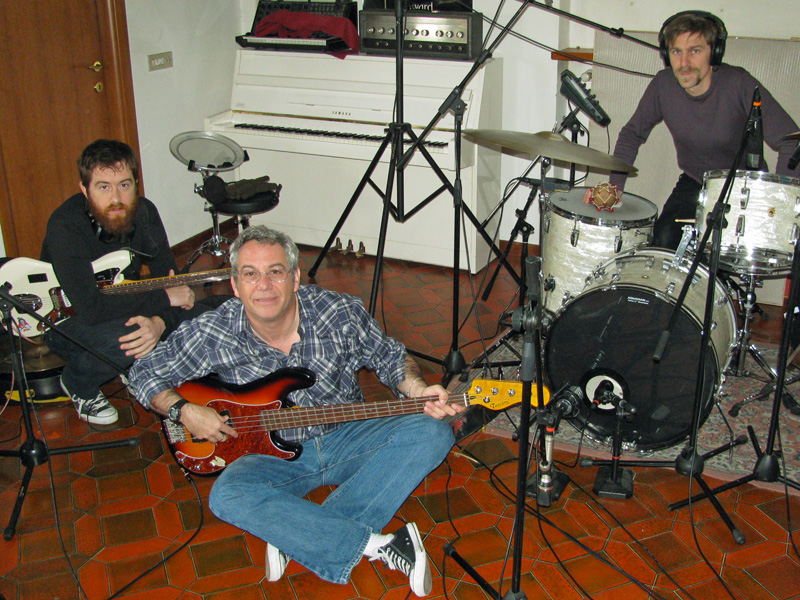 yatta!



on bass, watt



now we eat great homemade chow in studio!

grazie gianluca, la sauna's ardrea and marco plus of course my 
marinaio fratelli stefano and andrea.

sorry for the spaceout and not putting this in last email...     
idiota watt


---

Date: Wed, 9 Dec 2009 17:30:50 -0800

back, back, back...

friends,

first paddle in the 'yak since getting back was yesterday...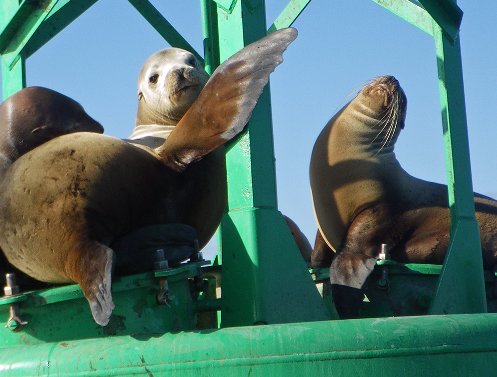 pedro natives welcoming me!

this morning was first full-pedal (we had rain sun/mon) back from 
italy...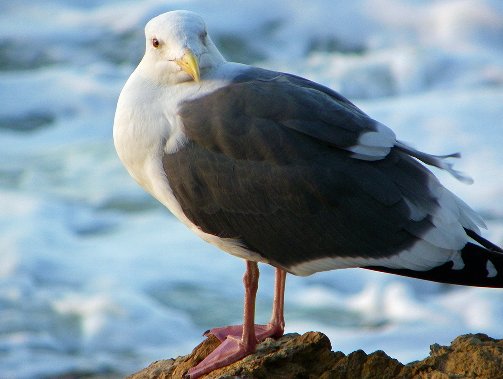 ---

Date: Thu, 10 Dec 2009 07:03:07 -0800

if you're in cali, please see carla

friends,

if you're in cali tonight though sunday, please see my
good friend carla cuz she is amazing and singular, truly.


just saying, watt


>  ----- Begin forwarded message -----
>  From: "CarlaBozulich.com Mailing List"
>  
>  Date: Tue, 08 Dec 2009 16:45:20 -0600
>  Subject: Evangelista Sailing South In Our
>  Trusty Boat ? Prof. Krinkle
>  
>  Hi All.
>  Evangelista is touring this week for 5 days
>  down the west coast of the United States.
>  We're up here with Jherek Bishoff, our temp
>  bandmate (from our beloved The Dead Science)
>  hangin' with his mom and dad practicing at
>  their house in the woods on Bainbridge
>  Island. It's strangely cold for this part of
>  the world---23 degrees. That's 5
>  celsius---not that interesting for most of
>  you in the really cold places but I only
>  brought my little sailor jacket and some
>  newsboy pants..
>  
>  About sailors. Get this: Jherek Bishoff grew
>  up on a sailboat. Went to school for some
>  years but then when he was 14 his family just
>  took off on the boat again for a couple of
>  years sailing around Southern Canada, down
>  around the West coast of the USA, visiting
>  every country in Central America through the
>  Panama Canal all the way to South America and
>  then up again and across the Gulf Of Mexico.
>  At one point they were actually and truly
>  chased by pirates at the place where
>  Honduras, El Salvadore and Nicaragua all
>  meet----Golfo De Fonseca. Mike Watt has
>  sailed pretty much all over the place with
>  just as many wild adventures, though mostly
>  over landlocked states of the USA in his boat
>  (his trusty Econoline tour van). I challenge
>  Mike Watt and Jherek's dad, Mr. Bishoff, to
>  sail the Puget Sound together and see who is
>  the most musical, bookish sailing man on the
>  sea! Mike Watt, get up here to the Pacific
>  Northwest and sail your little flannel ass
>  off!
>  
>  Check this out!
>  http://www.youtube.com/watch?v=nfXxCY2KpH0
>  
>  The show in far North California has been
>  moved from Arcata to Eureka.
>  12-10 Portland at Dante's with Thrones and Two Ton Boa
>  12-11 Eureka at Li'l Red Lion with Thrones
>  12-12 San Francisco at The Hemlock with Thrones and Late Young
>  12-13 Los Angeles at The Echoplex with Thrones, and Imaad Wasif
>  
>  The band for this tour is:
>  Tara Barnes on electric bass and voice
>  Dominic Cramp on keyboards and laptop
>  Michael Tracy on drums
>  Jherek Bishoff on Double bass and guitar
>  Me
>  
>  If you can't afford the ticket at The
>  Echoplex please write to our elves at
>  info@carlabozulich.com and make arrangements
>  to get on the discount list. Please come out
>  to this show. It's really really important
>  that you show up at this show. Tell your
>  friends to come, too.
>  
>  In Los Angeles there will be 3 special guests
>  joining the 5 of us:
>  Jessica Catron on cello
>  Ezra Buchla on viola
>  Jeremy Drake on guitar
>  
>  There's a gig planned at The Stone in New
>  York City in late February---date TBA. Maybe
>  some other thing(s) surrounding that. More
>  TBA.
>  
>  I will perform on March 5th at The CalArts
>  Center for Experiments in Art Festival at
>  Redcat in Los Angeles with a special guest or
>  two.
>  
>  I have hundreds of rants, poems, chapters,
>  haiku and otherwise unpublished writings.
>  Impose Magagzine stepped up with this thing
>  from 2006:
>  
>  http://www.imposemagazine.com/features/carla-bozulich-of-evangelista
>  
>  Pierre et Gilles understand me.
>  
>  PS---Love and peace to mon oncle Steak.
>   
>   
>   



---

Date: Wed, 16 Dec 2009 19:01:17 -0800

Jean Claude Vannier


people,

this is from my friend sandy about a happening music man:

----- Begin forwarded message -----
From: Sandy Yang 
Date: Sun, 13 Dec 2009 17:20:52 -0800
To: bofus? 
Subject: Fwd: Jean Claude Vannier

Hi, 

I'm looking for a venue here in L.A. and one in N.Y. for French 
composer/arranger/writer Jean Claude Vannier. 

Jean Claude Vannier (www.myspace.com/jcvannier) is a self taught hero 
whose music covers a wide spectrum and range of melodic harmony to 
discord to cinematic splendor, psychedelic funk to music concrete to 
avant at its finest . He's known for his collaborations with Serge 
Gainsbourg in the early 70s, particularly on the albums, L'Histoire de 
Melody Nelson and L'Enfant Assassin des Mouches. He's also worked with 
Jane Birkin, Francoise Hardy, Brigitte Fontaine and countless others 
and he's always deserving of better recognition. I've listed a link if 
you'd like a finer description of him.
http://www.finderskeepersrecords.com/press_vannier.html

In 2006, he performed the two albums, L'Enfant Assassin des Mouches and 
L'Histoire de Melody Nelson at the Barbican, London. In 2008, the same 
show in Paris. He would be recreating this for Los Angeles and New 
York. I've offered to help do all I can to try and make it happen here. 
I'm concerned it could be too expensive since I'm not familiar with 
what it takes to organize something of this scale. 

The show would involve an orchestra, choir, possible guest artists and 
several other elements. More details to come.

I thought of Royce Hall at UCLA. Someone suggested BAM for N.Y.  If 
anyone has other suggestions, advice, or help, I'm open to it and would 
be more than grateful to hear from you. 

Thank you.

Kind regards, 
Sandy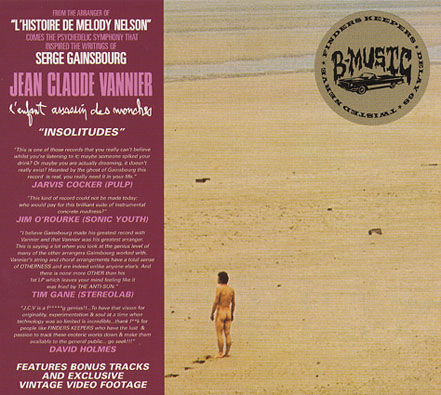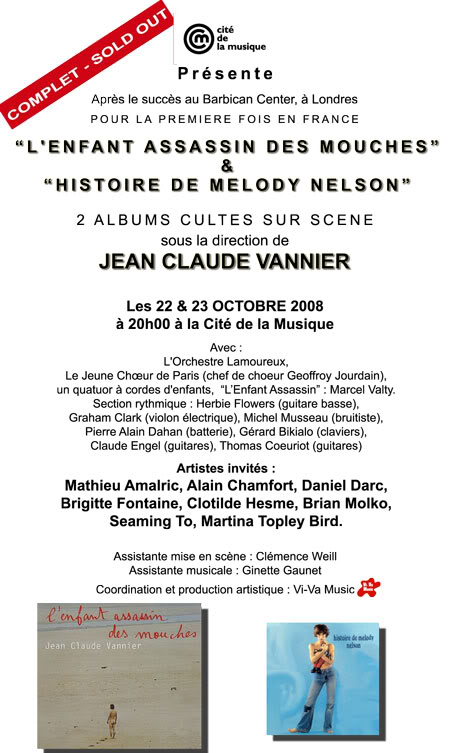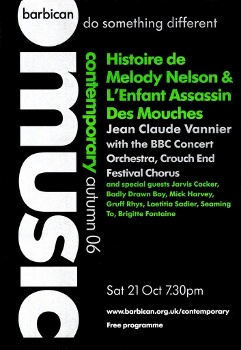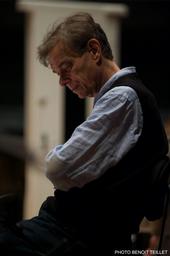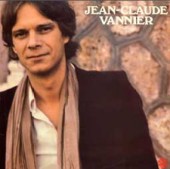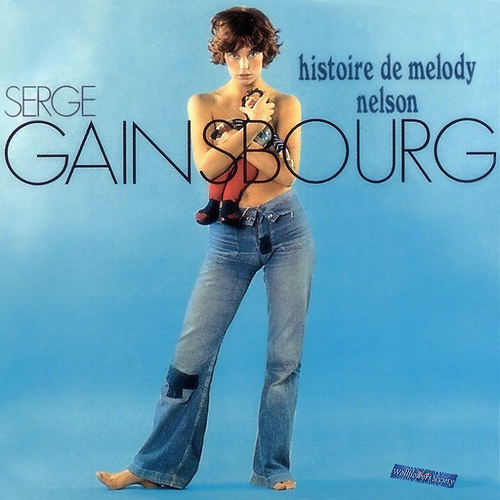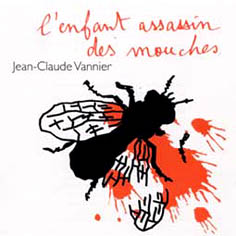 ---

Date: Thu, 17 Dec 2009 17:59:11 -0800

come celebrate watt turning fiftytwo sunday!

people,

first this: we just lost a dear brother, ray neades. a beautiful man.

*

everyone that responded to sandy and her efforts for jean claude 
vannier gigs, thank you so much!

*

if you are near or can get to long beach sunday, will you please help 
us celebrate my birthday? where else can you see watt turn fiftytwo and 
play w/k as dos at the same time? also:

this will be the first gig for yuka honda + nels cline together as:

studio kitchen


this will be the first gig for motoko honda + kio griffin + joe 
bearardi together as:

l.h.o.o.q.

both these bands are folks I have much respect for.


it will not be the first gig together for kira + watt though! dos is 
now twentyfour years old!


please, check it out!

dos
stadium kitchen
l.h.o.o.q.

celebrating mike watt's fiftysecond birthday!

sunday, december 20 at 9 pm
at the prospector
http://www.myspace.com/theprospectorlongbeach
2400 e. 7th st.
long beach, ca
(562) 438-3839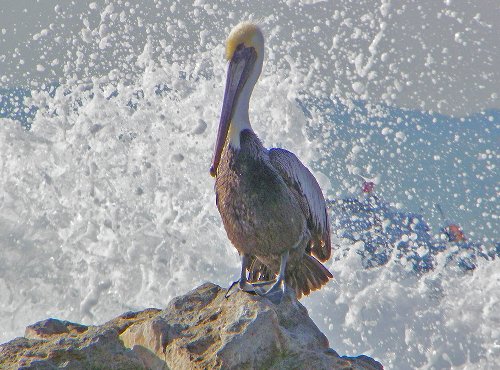 oops

I fucked up and spelled two l.h.o.o.q. names wrong: it's kio griffith 
+ joe berardi and not whatever stupid shit I wrote. idiota watt 
apologizes much. I'm hoping I spelled the other ones right, including 
my own.


---

Date: Sat, 19 Dec 2009 13:13:25 -0800

this is perfect

big respect to brother kio for his creation!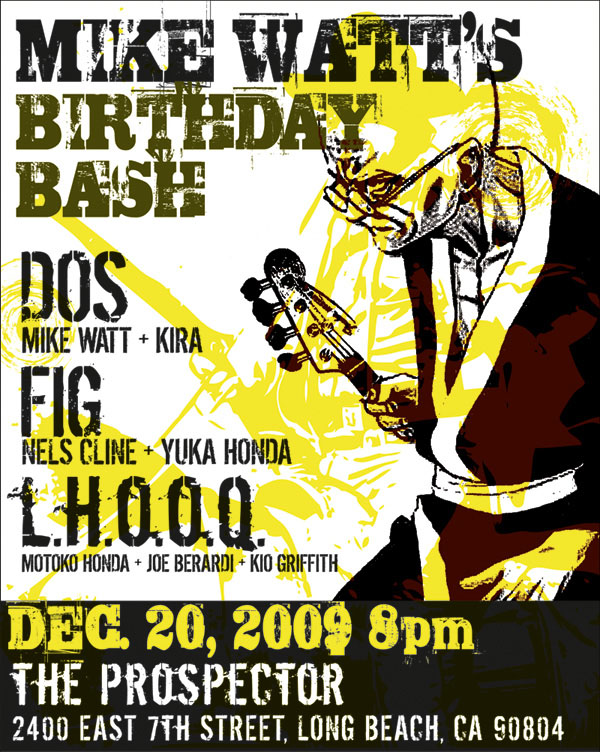 (nels changed named for his new duo - no longer kitchen whatever 
stadium/studio I fucked up calling it before)

---

Date: Fri, 25 Dec 2009 15:42:30 -0800

a san pedro happy for xmas!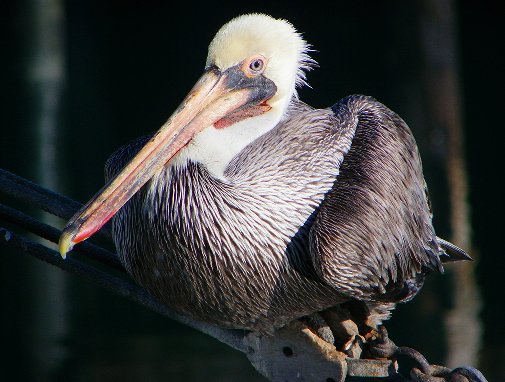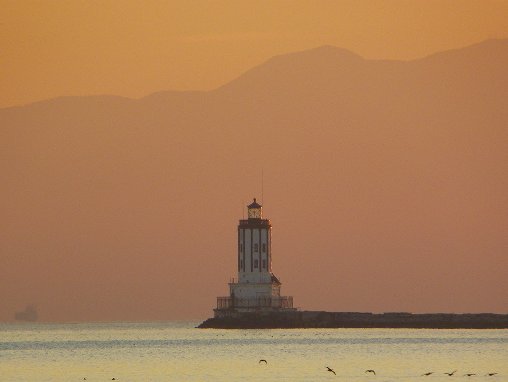 ---

Date: Mon, 28 Dec 2009 15:09:23 -0800

I fly to tokyo

friends,

first: thank you so much for all the wellwishes for my bday, thank you 
big time.

second: tomorrow I fly to tokyo for this: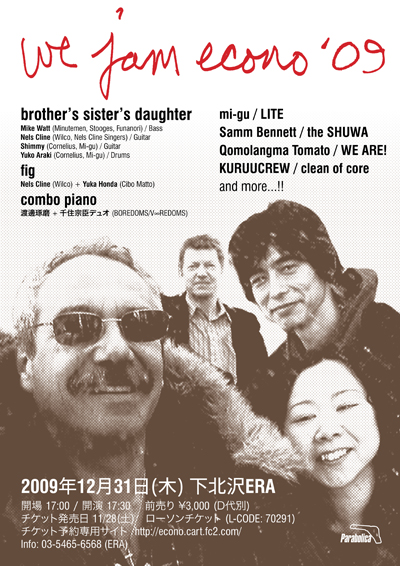 "we jam econo 2009" mini-festival

thursday, december 31... starting 5 pm, ending 3 am
at era
http://tinyurl.com/yen2hzv
shimo-kitazawa
tokyo, japan
+81 03 5465 6568

twelve bands for countdown gig to bring in 2010 w/a thump!

five days later second brother's sister's daughter album get recorded.

http://www.myspace.com/brotherssistersdaughter

I get back to my pedro town january nine.



- - - - -

december 27, 2009 edition of
the watt from pedro show
w/on-air guests peak (live
from bangkok, thailand!)
and twan up now at

http://twfps.com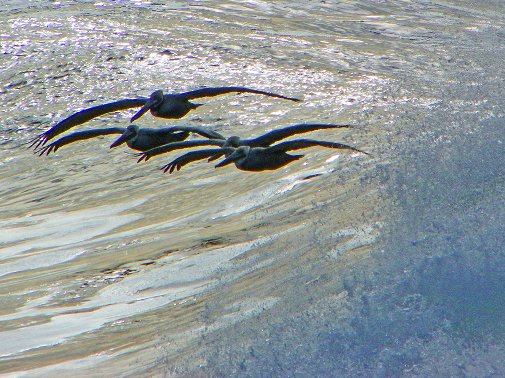 ---
---