POSTER
---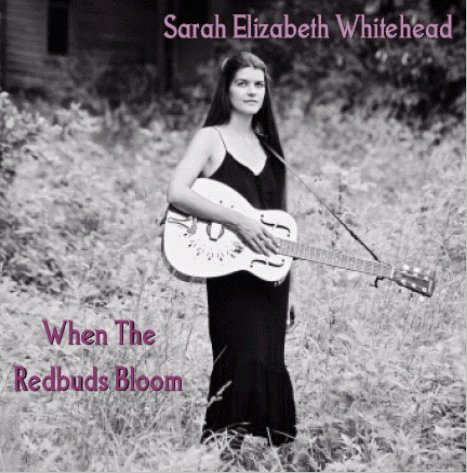 ---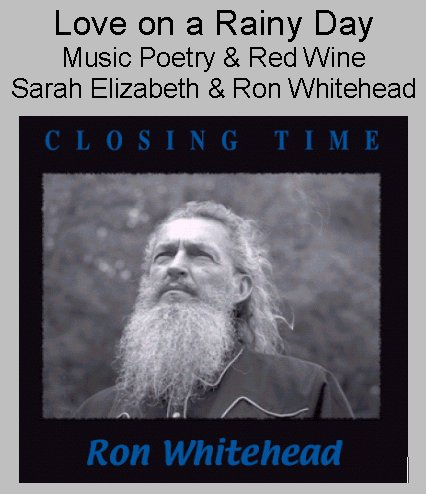 ---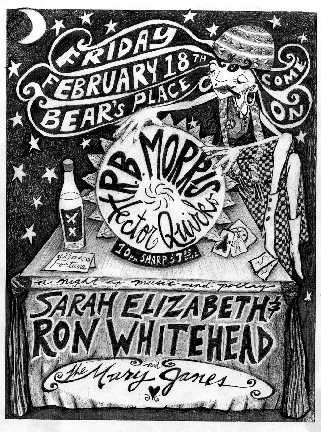 ---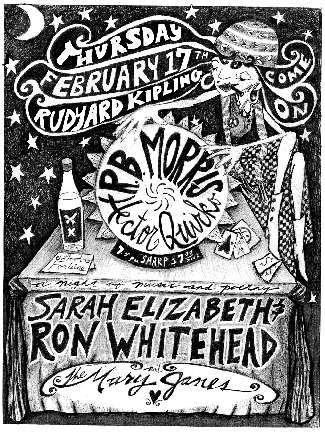 ---
JOE PELANCONI
Vino & Biscotti
Italy to Sonoma County and Back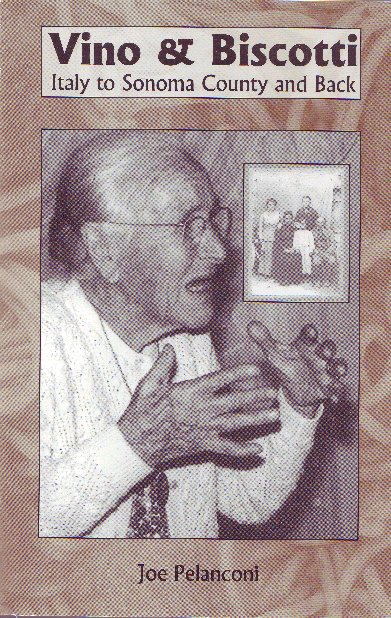 Published by PWJ Publishing
Post Office Box 238
Tehama CA 96090
first printing 2004

---
SISTAS IN THE PIT


http://www.drummergirl.com/interviews/grant/grant.htm
Ieela Grant: SISTAS IN THE PIT Interview by Diana Pizzari Age: 30 Resides: San Francisco, CA Current Band: SISTAS IN THE PIT ieela Grant was a late bloomer--she was 25 years old when she started formally playing drums. In elementary school, she played the flute through middle school, but every time she had a substitute teacher, the class would switch instruments and she would always jump on the drums. In high school, Ieela played the tuba--this was her introduction to the rhythm section. After school, ieela moved to New York City to find herself. She met a lot of people in the film industry, got a job as a Production Assistant, and worked on a feature film and a couple of videos. She ended up in a recording studio one day with a group (A.S.K. ME) that she had befriended. It was an exciting experience for her to watch a song come together. After listening to sixteen hours of the same song, ieela decided to give herself a grand tour of the studio. She wandered in and out of several empty live recording rooms, stopping at one room with a grand piano, electric bass, and an old drum kit. She went and sat down at the kit. Before she could do anything, a greasy old man (whom she now considers to be her greasy old angel) walked in and bellowed, "Do you play?" He was shouting as though one of them had a hearing problem. ieela replied with a quiet, "No." When ieela I got up, her greasy angel sat down and brought that beat up old drum kit to life. He hit everything. ieela watched the dust fly away and wood chips jump off the sticks. Something inside of her literally woke up--she felt alive. When he was done, he handed her the sticks and told her to go for it. ieela sat down and the kit looked old and broken again. She began to play and was fascinated by the fact that she had no coordination--absolutely no limb independence at all. She became determined to learn to play the drums and thanks her greasy old angel for inspiring her.


---courtesy by bassist Mike Watt.

---

Wiegand Gallery
"The Inside of Now- Abstract Paintings and Drawings by Arthur Monroe"
March 22 to April 29 2006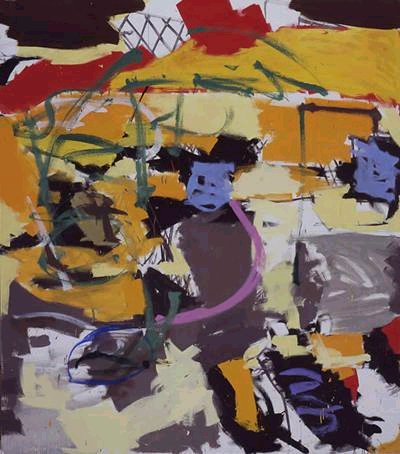 Opening Reception: Sunday, March 26, 2-4 p.m., free of charge Champagne Benefit Brunch with a gallery talk by Arthur Monroe: Sunday, March 26 at 11.30 am in the Gallery; admission $ 75.00, RSVP to the Gallery by March 17. This event contributes to the Gallery Exhibition Program. Hours: Tuesday-Saturday, noon to 4 pm; closed April 19 *More info see press release Wiegand Gallery Notre Dame de Namur University 1500 Ralston Avenue Belmont, CA 94002 (650) 508-3595


---courtesy by michael bowen

---
MARY BEACH


Mary Beach 1919-2006 Mary and her second Claude Pelieu lived a life of art and literature. While living in San Fransisco she started her own imprint at City Lights, (Beach Books, Texts ad Documents) discovered and published the poet Bob Kaufman. When she lived in Europe she translated the works of her good friends Allen Ginsberg and William Burroughs. A life long acomplished painter she also wrote experimental novels, "Two-Fisted Banana: Electric and Gothic". She spent her last years living in Cherry Valley, New York, she continued to work on her collages, protraits and mixed media convasses. A marvelous woman of depthful intellect and passion. submitted by Patricia Elliott Marvin
---thanku patricia
---
The Rudyard Kipling

& Moving Mystery Theatre present

Keep Louisville gonzo

An evening of gonzo film, music, writing

September 1

5, 2006 7-9 pm




First Louisville Screening of the New Award Winning 30-Minute documentary film
ROAD TO HUNTER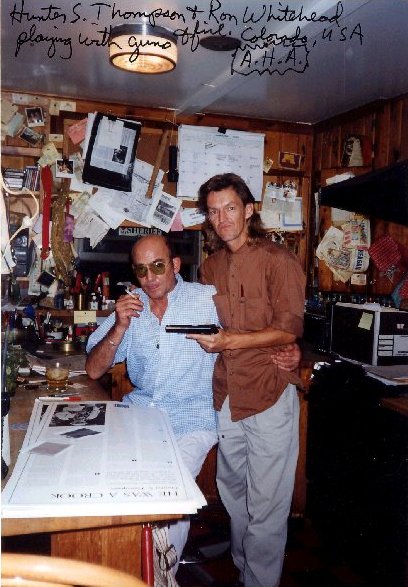 Plus a special gonzo driven performance by

Ron and Sarah Elizabeth Whitehead

NYC filmmaker, Sara Booth's new non-profit, non-commercial film,

road to hunter, received the Special Judges Award for innovation & creativity in documentary film from Cityvisions, NYC. The film features Douglas Brinkley, George McGovern, Ron Whitehead, Gerald Tyrell, editors from Scanlon's & Rolling Stone, Hunter's Blastoff, & more….

Ron Whitehead

produced the official Hunter S. Thompson Tribute at Memorial Auditorium in Louisville December 1996 featuring Hunter, Johnny Depp, Warren Zevon, Douglas Brinkley, David Amram, Roxanne Pulitzer, Harvey Sloane, The Sheriff of Pitkin County, Hunter's Mom Virginia, Hunter's Son Juan, Gerald Tyrell, and others. Over 2000 attended the standing room only event. Ron & Sarah Elizabeth Whitehead produced The HST Tribute, to a packed house at The Rudyard Kipling March 9, 2005, shortly after Hunter's death.

The Rudyard Kipling

422 West Oak Street (near 4th street) Louisville, Kentucky (502) 636-1311

7-9 PM $7

this special event produced to celebrate the life and work of Hunter S. Thompson




---
Lawrence Ferlinghetti

Premio Lericipea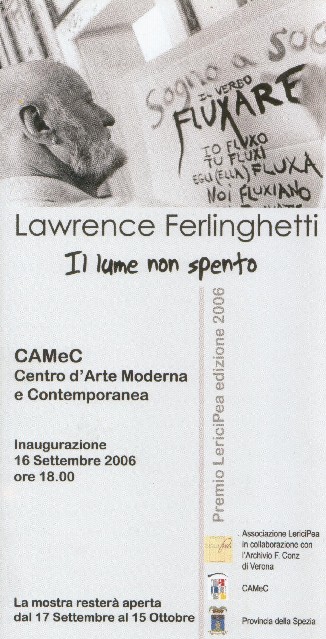 www.lericipea.com/2006/comunicato.htm
---

BEAT ANGEL - FILM ABOUT "THE SPIRIT OF JACK KEROUAC" - TO BE RELEASED ON DVD, OCTOBER 21 DVD SCREENING EVENT AT THE BEAT MUSEUM IN SAN FRANCISCO, OCTOBER 22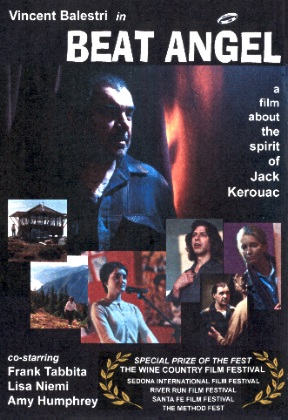 The film, Beat Angel, about "the spirit of Jack Kerouac," will be released on DVD, October 21. The date also marks 37 years since Beat Generation author, poet Jack Kerouac passed away.

On the 30th anniversary of his own death, the angelic spirit of Jack Kerouac (played by Vincent Balestri) returns to earth in the abandoned body of a street bum. "Jack" drops in at a poetry slam held in honor of his "death day," and backed by a jazz trio, explains the meaning of "bop spontaneous prose" and "speaking the truth." He begins to transform the lives of three people: Gerard Tripp (played by Frank Tabbita), a secretive writer who locks his manuscripts away; Mary (Amy Humphrey), a shy young writer; and Carol (Lisa Niemi), a former painter turned bartender.

Beat Angel was inspired by Balestri's heralded one-man play, Kerouac: The Essence of Jack that began in the early '80s and ran off and on for 17 years. Kerouac's first wife, Edie Parker-Kerouac, encouraged Balestri to portray Jack on stage, coaching the actor in Jack's voice and mannerisms, and sharing old letters and home tape recordings. The play evolved as Balestri met a number of Jack's old friends. In 1993 Frank Tabbita brought Balestri to Seattle where he performed the show in several long runs. Interested in translating the "essence" of the piece to film, Tabbita teamed with filmmaker/writer Randy Allred, writer/producer Bruce Boyle, and Balestri to create Beat Angel.

The film's "old movie feel" was a deliberate design of director Allred, invoking the atmosphere of Kerouac's world and the sense of the dream-like sequences. Scenes shot at Desolation Peak (where Kerouac served as a fire lookout, and wrote about in his books, Dharma Bumsand Desolation Angels), a jazz music score and recreations of moments in Kerouac's life, give the film a haunting yet inspiring quality. Beat Angel has received such critical praise as "Superb…intriguing twists and turns…" --Winston-Salem Journal. Composer/musician David Amram noted: "Jack Kerouac, Allen Ginsberg, Gregory Corso, Larry Riversand I all made Pull my Daisy in 1959 in part to show our kids and grandkids someday that we were for real and able to enjoy life and one another…as Pull My Daisy reflected the fun we had together as well as the hard work we did when alone. Like Pull My Daisy, Beat Angel is free of any Hollyweirdness and Post Modern gloom…Beat Angel is full of soulfulness, joy, surprises, warmth and humor…" Beat Angel was a popular festival selection across the U.S., garnering two award nominations at The Method Fest in Los Angeles, and winning the Wine Country Film Festival's Special Prize of the Fest. A DVD release-screening event, with a performance by Vincent Balestri, will take place on Sunday, October 22 at The Beat Museum(at 540 Broadway) in San Francisco. DVD features: 19 minute video of Kerouac: The Essence of Jack; Writers Commentary with Balestri, Boyle, Tabbita and Allred; 12 chapters; deleted scenes; in English with French, Spanish, Italian and English subtitles. Film running time 99 minutes, color NTSC, all Regions. Available October 21 through BeatAngel.com, FilmBaby.com, Amazon.com, Kerouac.comand other selected outlets. ### Also find Beat Angel at My Space: www.myspace.com/beatangelthemovie All Media Inquiries: Teresa Conboy P.R. - teresaconboypr@yahoo.com All Non-Media Inquiries (fans, etc.): Beat Angel - frank@beatangel.com

---
The Rudyard Kipling & Moving Mystery Theatre present
LOVE & RAGE
Bringing the Country to the City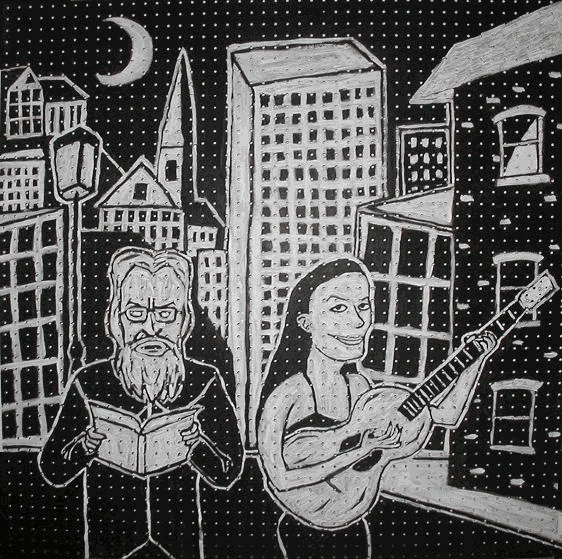 acrylic on pegboard by Jeffrey Scott Holland

Sarah Elizabeth

Ron Whitehead

w/ special guest Musicians

Friday

November 24, 2006 8pm

Appalachian Music & Alternative Thought Poetry

All Ages Show

"Sarah Elizabeth's voice always sounds amazing and true." Jim James, My Morning Jacket

"Ron Whitehead is a genius!" Cameron Crowe, Filmmaker

The Rudyard Kipling 8-10 pm $7

422 West Oak Street (near 4th street) Louisville, Kentucky (502) 636-1311

Ron & Sarah's Last Louisville Show of 2006!

www.tappingmyownphone.com

---
MALCOM LOWRY
COVER OF ITALIAN EDITION OF HIS BOOK UNDER THE VOLCANO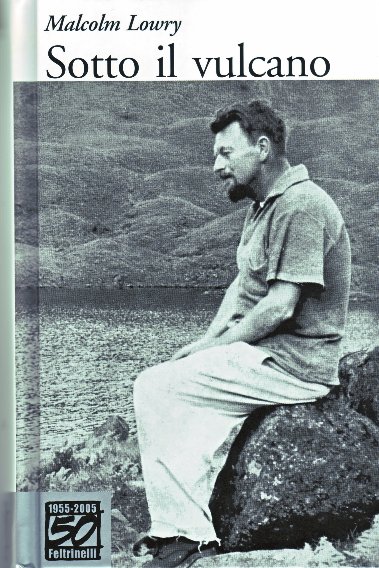 ---
MARCH 2007
The Wanderer Tour
From New York & Kentucky to California & Beyond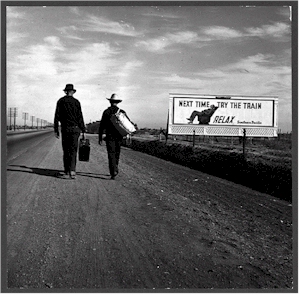 blues great

TYRONE COTTON

renowned nyc poet

FRANK MESSINA

acclaimed mountain songstress

SARAH ELIZABETH

nobel nominated poet

RON WHITEHEAD

plus percussionist/didgeridoo master ANDY COOK and photographer CHRISTIAN HANSEN

March 31, 2007

5pm till God Knows When, Swaller Holler, 1001 Recreation Road, Talmage, California

March 30, 2007 7pm, Saturday Afternoon Club, 170 South Oak Street, Ukiah, California

March 30, 2007 1pm, Confucius Hall, City of Ten Thousand Buddhas, 2001 Talmage Rd, Talmage, California

March 26, 2007 1pm, Yosemite National Park, California

March 23, 2007 9pm, Luna's Cafe, 1414 16th Street, Sacramento, California

March 21, 2007 7pm, The Rudyard Kipling, 422 West Oak Street (near 4th street)LLouisville, Kentucky